OFFICIAL FAN MAIL ADDRESS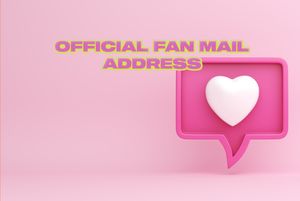 TO: SAMANTHA NEWARK 
C/O "STARLIGHT MUSIC" 
170 EAST MAIN STREET
SUITE D, #116
HENDERSONVILLE, TN 37075
CAN'T GET TO YOUR FAVORITE COMIC CON TO GET YOUR TRULY OUTRAGEOUS ITEM AUTOGRAPHED?
NOW YOU CAN SEND YOUR PERSONAL JEM ITEMS DIRECTLY TO SAMANTHA IN NASHVILLE, TN TO AUTOGRAPH! 
  SEND CHECKS OR MONEY ORDERS MADE OUT TO SAMANTHA NEWARK.
AUTOGRAPHS ARE $30 A SIGNATURE! 
PLEASE LET SAM KNOW IF YOU WOULD LIKE TO HAVE YOUR ITEM PERSONALZED 
PLEASE INCLUDE CORRECT (RETURN POSTAGE) AND BE SURE TO (TRACK AND INSURE) YOUR PACKAGE.
 SAMANTHA WILL SEND YOUR ITEMS BACK WITH TRACKING!!
PLEASE ALLOW APROX  (2 WEEKS TURN AROUND) DUE TO SAMANTHA'S TRAVEL SCHEDULE
IF SHE CAN SEND IT TO YOU SOONER, SHE WILL!